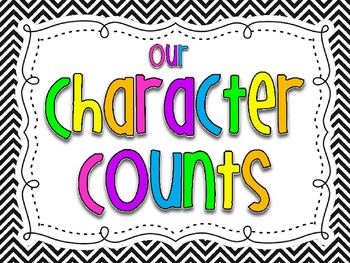 Character Trait for September
"Self Control"
wear lime green
Come and join us for our first PTO meeting of the year.
Thursday, September 13,2018
Meet and Greet starts and 6:30. followed by our meeting at 7pm
Learn what is going on at William Penn and how to get involved
One lucky person who attends will receive a $50 gift card for Pirata
We hope to see you there!
 Wednesday, September 12, 2018
6:30-8:00 pm
PTO is excited to announce the PTO Board for 2018-19 School Year:
President: Kathy Marshall & Erika Schuster
Vice President: Celina Gastgeb
Secretary: Jennifer Garfold & Denise Stutzman
Treasurer: Wendy Gaefke
The Pennsylvania Department of Health has revised its list of required vaccinations for school age students.  You can see that information online at: http://www.bpsd.org/Downloads/NewSchoolVaccination_parents_required%20vaccinations.pdf.  Please make sure your children are up-to-date on their vaccinations by the first day of school.  By law, the District can exclude children from school who are not current with their vaccinations.  Thank you for ensuring that your students' vaccinations are current, to not only keep your children healthy this school year, but the other students in the Bethel Park School District as well.
What is the "Character Counts" Character Education Program?
William Penn Elementary School launched its "Character Counts" character education program during the 2016/17 school year.  The goal of this program is to teach children about important character traits and help them build "soft skills".  Throughout the month, as teachers reinforce the importance of this trait, students will be given that animal cutout when they are caught demonstrating this trait. Then, the students will be invited to add their animals to the "Wild About Character" wall in the hallway. In addition, we will hold a Character Trait Day each month when students are encouraged to wear that specific color to school to highlight the importance of showing character. The featured word will be displayed on our school's marquee and on classroom posters. Mrs. Mason will add to the excitement as she reads a Character Tip of the Day each morning on our school announcements. This provides students with a different, child-friendly example of how they can show/practice this trait during their day.  As a school community, it is our goal to help our students to understand and to demonstrate that their character really does count.
September 2018 – Self Control/ Wear Lime Green
October 2018 – Respect/ Wear Orange
November 20178- Gratitude/ Wear Gold
December 2018 – Patience/ Wear Dark Purple
January 2019 – Independence/ Wear Blue
February 2019 – Compassion/ Wear Red
March 2019 – Dependability/ Wear Dark Green
April 2019 – Perseverance/ Wear Pink
May 2019 – Cooperation/ Wear Purple